Most love a great quote – especially a traveler! Here are the best travel quotes (in my opinion). A great dose of inspiration!!!
Perhaps you need some confidence taking your first step in travel. Maybe it's reinsurance you need that the path you have chosen is correct. Maybe you need reminding that your adventures are your choices alone to make. Ultimately it could be one of these best travel quotes that gives the words you wish you could express from your experiences.
Here is the list of best travel quotes that inspire & surely give some umph for along the way. While you read them don't be surprised if you already link a memory or emotion to them from your travels.
Get ready to travel, be motivated, and seek adventure!!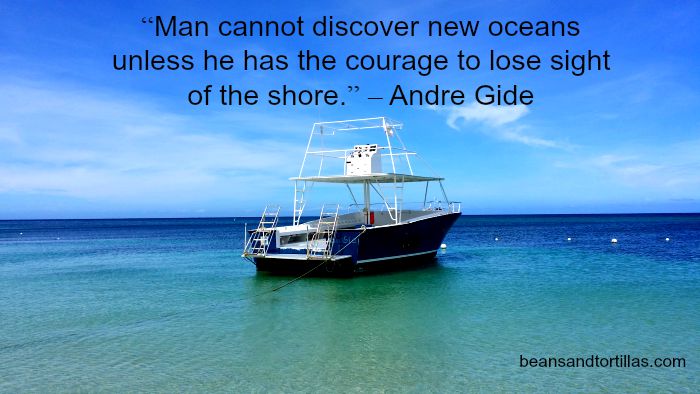 "Man cannot discover new oceans unless he has the courage to lose sight of the shore." – Andre Gide
"Traveling – it leaves you speechless, then turns you into a storyteller." – Ibn Battuta
"I am not the same, having seen the moon shine on the other side of the world." – Mary Anne Radmacher
"We travel not to escape life, but for life not to escape us." – Anonymous
"Adventure is worthwhile." – Aristotle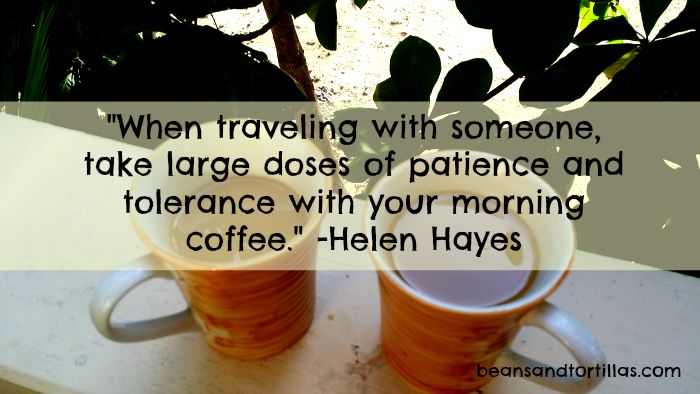 "When traveling with someone, take large doses of patience and tolerance with your morning coffee." -Helen Hayes
"The world is a book, and those who do not travel read only one page." – Saint Augustine
"Twenty years from now you will be more disappointed by the things you didn't do than by the ones you did do." – Mark Twain
"You don't have to be rich to travel well." – Eugene Fodor
"Life is either a daring adventure or nothing." – Helen Keller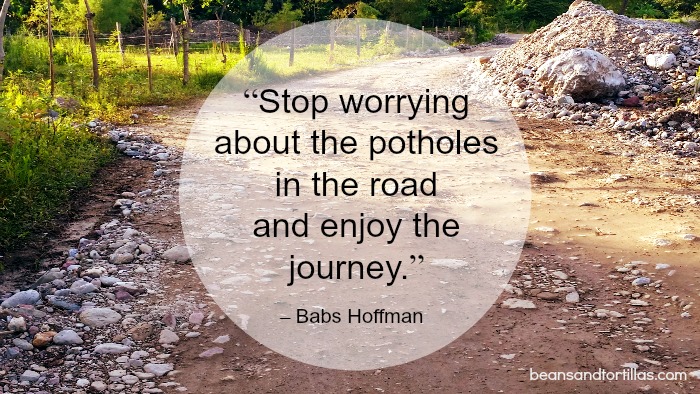 "Stop worrying about the potholes in the road and enjoy the journey." – Babs Hoffman
"Not all those who wander are lost." – J.R.R. Tolkien
"Life begins at the end of your comfort zone." – Neale Donald Walsch
"Take only memories, leave only footprints." – Chief Seattle
"Two roads diverged in a wood and I took the one less traveled by." – Robert Frost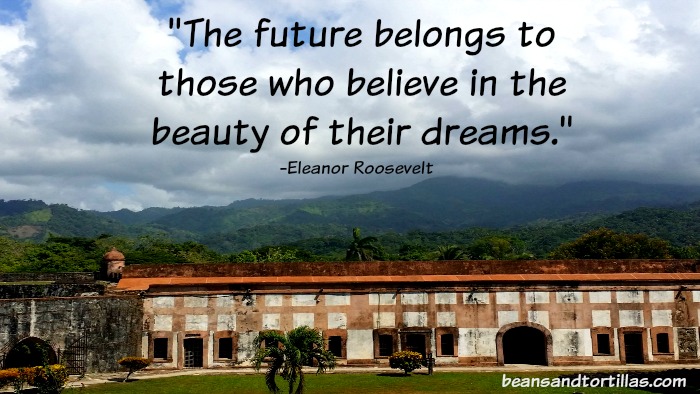 "The future belongs to those who believe in the beauty of their dreams." -Eleanor Roosevelt
"Travel is fatal to prejudice, bigotry and narrow-mindedness." -Mark Twain
"Once you have travelled, the voyage never ends but is played out over and over again in the quietest chambers. The mind can never break off from the journey." – Pat Conroy
"Bizarre travel plans are dancing lessons from God." – Kurt Vonnegut
"All journeys have secret destinations of which the traveller is unaware." – Martin Buber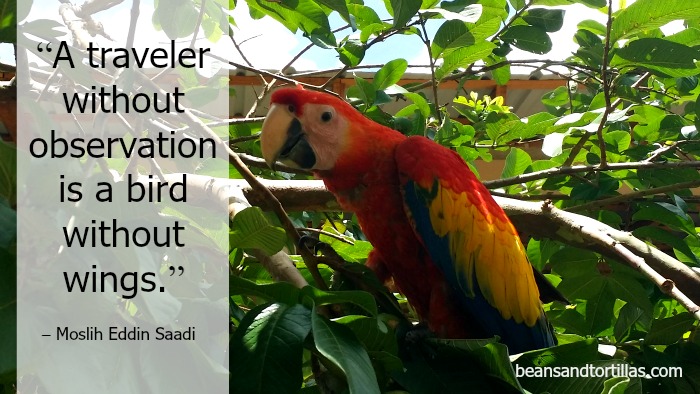 "A traveler without observation is a bird without wings." – Moslih Eddin Saadi
Tourists don't know where they've been, travellers don't know where they're going." – Paul Theroux
"There are no foreign lands. It is the traveller only who is foreign." – Robert Louis Stevenson
"We wander for distraction but we travel for fulfillment." -Hilaire Belloc
"Own only what you can always carry with you: know languages, know countries, know people. Let your memory be your travel bag." -Aleksandr Solzhenitsyn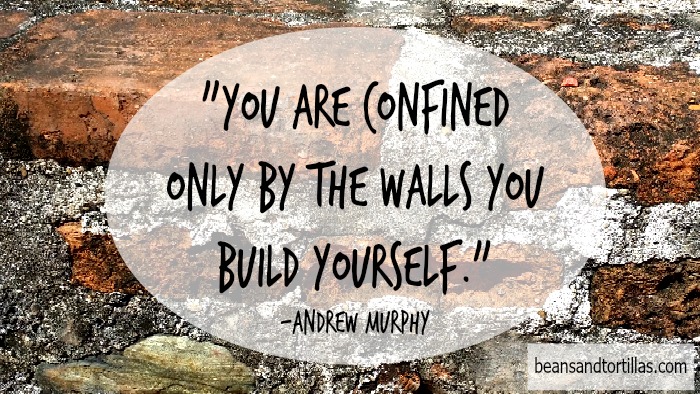 "You are confined only by the walls you build yourself." -Andrew Murphy
"Travel is very subjective. What one person loves, another loathes." -Robin Leach
"One's destination is never a place, but a new way of seeing things." – Henry Miller
"To awaken quite alone in a strange town is one of the pleasantest sensations in the world." – Freya Stark
"To my mind, the greatest reward and luxury of travel is to be able to experience everyday things as if for the first time, to be in a position in which almost nothing is so familiar it is taken for granted." – Bill Bryson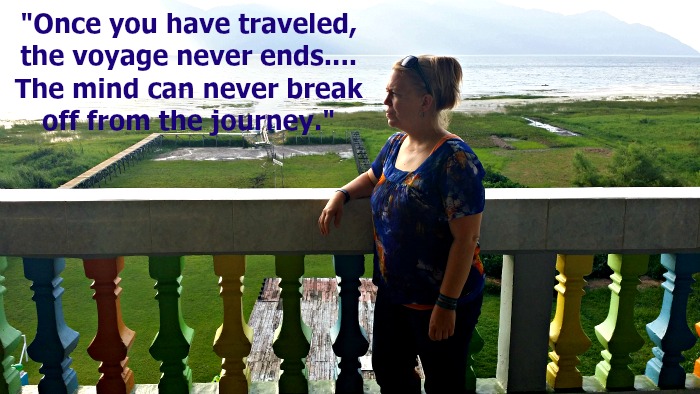 "Once you have traveled, the voyage never ends. The mind can never break off from the journey." – Pat Conroy
"Travel and change of place impart new vigor to the mind." – Seneca
"I see my path, but I don't know where it leads. Not knowing where I'm going is what inspires me to travel it." – Rosalia de Castro
"I am a passionate traveler, and from the time I was a child, travel formed me as much as my formal education." –David Rockefeller
"We live in a wonderful world that is full of beauty, charm and adventure. There is no end to the adventures we can have if only we seek them with our eyes open." – Jawaharal Nehru
Plus 2 More……..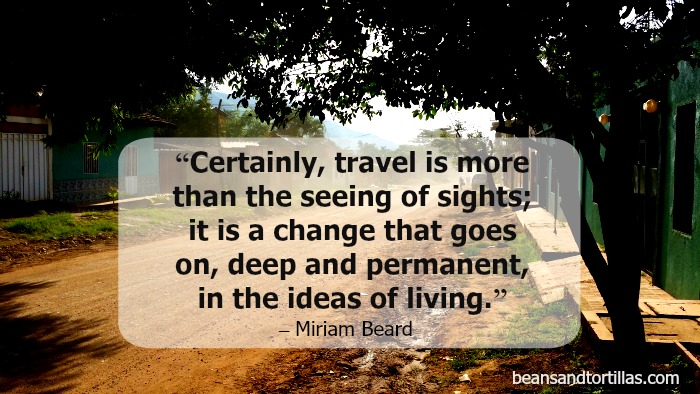 "Certainly, travel is more than the seeing of sights; it is a change that goes on, deep and permanent, in the ideas of living." – Miriam Beard
"We should come home from adventures, and perils, and discoveries every day with new experience and character" – Henry David Thoreau
 Which of these best travel quotes are your favorites??