Welcome | Bienvenidos
Thank you for stopping by Life Via Rikaine. We are so delighted you're here!!
Here is a little snippet about us – We are a bilingual and multicultural family living between Honduras & the USA. Our family has loved through borders that would usually separate most. So who makes up our unique family?
---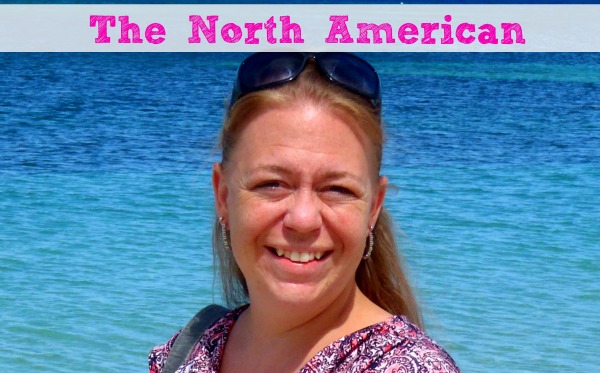 Hola! I am Rikaine – a gluten free vegan on the run & the main force behind Life Via Rikaine. I am the North American who met the Honduran, fell in love, married, and now have 3 amazing daughters – usually referred to as "the girls." It is an honor to keep my family together even if it meant moving to Honduras when most thought me crazy (from both cultures). Gluing our family together beyond borders is a driving force – I don't mind being called loca.
I live & breath travel. It is vital to my life just as a fish is to water or peanut butter is to a great sandwich. When I have my passport in hand to board a plane my heart pounds not because I am nervous, but because I am finally going somewhere. Travel is my vice – a deep hunger that is always there.
One day I will make memories in every country all around the world. For now I dream and plan for it.
In the last year I became vegan & gluten free while the rest of the family is NOT (some vegetarians in the making). I love square containers that fit so nicely in the fridge (daughters giggle). You will also learn very quickly my favorite color is pink. I am as social as they come. It's truly wonderful getting to know people from all around the world, but secretly I am an introvert – I recharge best solo. I am not afraid to travel or go to the movies by myself.  🙂
---
This is my husband, Celio. He is the Honduran who gives the "out of the USA" experience to our family. His children (he has 2 sons that do not live with us) are his everything, and he has become his best because of them; even though with his daughters he is constantly waiting in line for his turn in the bathroom 🙂
Construction is his trade – self thought, and provides for his family with everything he can, even if at times it is pennies (he earns 200 lps a day = about $10.00) All of us girls are very proud of him.
He loves going to the mountains to check on the cows & taking care of our land. He also LOVES to watch the news. My husband is for sure the meat eater in the family (maybe that could change). He has gotten better at remembering important dates over the years – haha! Right now he is currently awaiting his residency to join us back in the States.
Even though he has only been on a plane once in his life he will be my other half in travel. I have already started our travel "bucket list."
---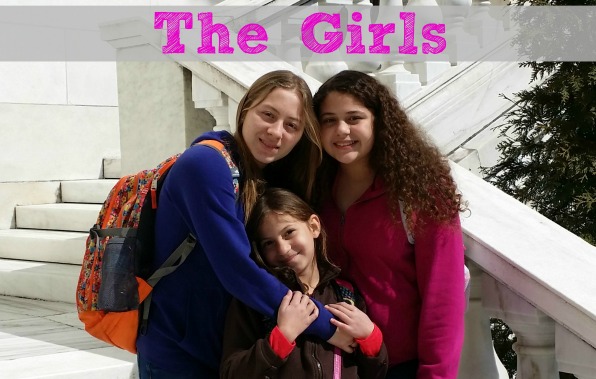 The girls are three. They are the best blend of Honduras and the "US"A. They are proud of both countries they call home. I always knew I would raise bilingual children – that they are.
Our daughters have been travelers since they were infants. All of them have had passports since before they were 2 yrs old. They have lived & gone to school in both countries. They always excel!  These 3 sisters are not afraid to board a plane to destinations unknown.  What awesome life lessons.
Each is very different, yet very much the same. The oldest is reserved and more shy. The middle sister is not afraid to try new things the first time around.  The youngest is a great blend of her two older sisters. With girls there are always giggles, tears, and hugs. Some days you never know how each will be, but it would be the same if it wasn't like this. Plus, each have some great bloopers with their bilingual abilities (ask us what an omelet has been called) 🙂
They miss each home where ever they may be, but surprise us all the time how well they adapt. All the girls are creative & really enjoy traveling. They even think it would be cool to travel all over in an RV, or hop on the train to all sorts of destinations. Each of them want to learn another language besides English & Spanish. The girls may be students. but they are also teachers. I am always learning along their side. Our daughters teach us so much!
It is amazing & also an honor to see these young sipotas grow up.  I am proud to be their mami.
Travel and living abroad is possible & brings so many life lessons.
I am always asked how I live between both countries, raise my daughters, and keep my family together. Sometimes I rattle off experiences like my normal, everyday life while people just stare in wonder. I hope we can inspire you to have a sense of adventure like we do everyday. Plus, it really is a lot of fun to share how we make travel a part of our daily life.
It is my hope to motivate, through our real life experiences, the wonderful possibilities that travel & culture brings to each individual & to the family.
Also, as the only vegan in the family I hope to spark a vegan lifestyle that works for you – travel or not it CAN be done.
Feel free to contact us with questions about travel & a vegan lifestyle. We love the conversations!
Looking forward to meeting you!