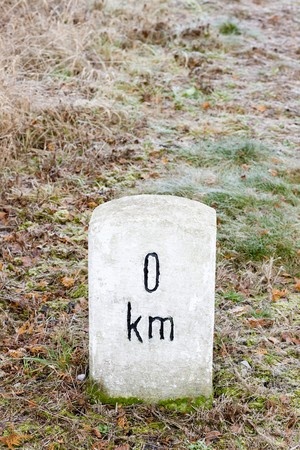 K-is-for-Kilómetro: versus a mile.  This for sure has been a huge change for me.  The metric system is everywhere!
Growing up in the USA we learn both the English and Metric systems in school.  The big difference – using one and knowing about the other.
The origin of the English system came from an inventive & different way of measuring for oneself.  Parts of the body and recognizable items were used in remembering measurements.
The metric system was based on mètre des Archives and the kilogramme des Archives imported in 1799 from France.  Now this system is an internationally recognized way of measuring.  In fact, the only countries that have not adopted the use of the metric system are:  England & Canada (Imperial system), Liberia, Myanmar (Burma), and USA.
So, this brings me to the kilómetro vs the mile.  There are approximately 0.62 miles in a km.  I am always having to calculate to get a sense of distance.  From our town, Catacamas to the capital, Tegucigalpa there are 210 km.  That then to me will register in my brain as 130 miles.  It takes about 3-3 ½ hours in total time.
I am hoping after time the metric system will just come natural.  Kind of like learning Spanish. Maybe after practice I won't have to over think it. You could say Honduras is my trial run for the metric system.
Where was your trial run for measurements either English or metric systems?