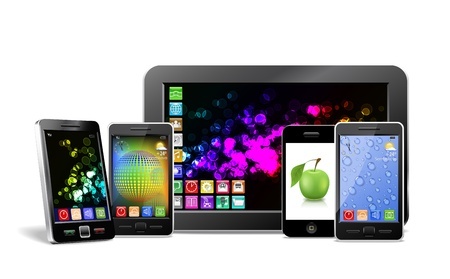 A-is-for-Apps: Your offline?? What apps can you use when you don't have an internet connection on your super smart phone? I have 7 of my favorite offline apps here at my finger tips – check it out!
Many times here in Honduras you may not get an internet connection. First, it could be you just can't pay for it. It's not very expensive to purchase daily, about Lps. 16 a day (about 80 cents a day). However if your a local, earning a locals wage it can get expensive. Second, power goes out more often then we would like. So, if there's no power then there's no connection. Lastly, you might just be up in the mountains – if that's the case your for sure not going to get a connection even if you have paid for it.
You might be asking then, "What are those great apps you can use without being connected to the web?" Great question! Below are the 7 offline apps I use ALL the time!
1. Dictionary- This is a must, especially if your in a different country. I use it all the time while teaching English to my student every Saturday. I speak Spanish fluently but there are many words I still don't know. If you go to your play store (yes, I am 100% in love with Google) just type in offline dictionaries. You will find it right away. The app displays a brown dictionary for your convenience. This dictionary has several different languages such as: Spanish, French, Portuguese, Arabic, Hebrew, Korean, Chinese, Japanese, German, Russian, and Hindi. As you can see there are lots of opportunities for finding those words that cause you trouble. Download it today!
2. Flashlight – I never leave home without it! Like I have said power here goes out often so my mighty flashlight app gets a workout. Even if your power doesn't just disappear this app still comes in handy. What if you have to look under the hood of your car or you can't find the keys at the bottom of that huge purse (so guilty) then this app is a life saver. There are many to choose from.
3. Pocket – I am so excited about this app! This may not be a secret to many but I think this app is better than sliced bread. The reason for so much of my excitement is many times the internet connection is really slow. Makes surfing the web for my favorite travel sites a bit difficult and very annoying. When I do have a faster connection (seems to be at 5 am) I try to read up. However recently I found Pocket and can just save those wonderful articles and read them later. I really recommend this lovely app!
4. Evernote – Most I am sure have download this great app! It is a great resource for note taking, reminders, and for me – recipes! I have my fabulous pancake recipe all typed up and saved in Evernote. Once your back online you can sync it to your computer. Great isn't it?!
5. Google Translate – Have you ever wanted to know what that sign you just past said? Just type it into your translate app and voila (note: for this app to work offline you must download the specific language package first). Now you know what that sign tried to tell you – steep mountain terrain. Careful typing while on your horse or burr!
6. Scanner – There have been times when this app has really come in handy. Have you ever needed to get a document to someone right away? Your thousands of miles from your loved one and they just have to have this file? This has happened to me and my scanner app has saved us. You can take a picture of the document and share it via email (or other methods) as a PDF file. Once it's sent – just print. (note: when you don't have a connection you can connect via an internet cafe to send the PDF file) Makes life easier!
7. Games – Let's say your stranded in the airport, bored out of your mind, and can't sleep? Well, just play one of those games you have downloaded onto your fab smart phone! Not all games can be played offline. So, make sure your favorite games don't need an internet connection. I love playing cards – Uno & Solitaire are two of my favorites. Also I am a big fan of Jewels Star. Whatever tickles your fancy download a few games to keep from going crazy while your flight has been canceled -AGAIN!
There are many other great apps you can download and use that don't need to be connected via internet. Just do a little search and add them to the other great offline apps that make your life better. The above 7 offline apps I really do use almost everyday. They have all come in handy for different reasons. Plus a few of them I have added to my daughters tablets. They love the flashlight and of course the games!
What are some of your favorite offline apps? Have they come in handy for interesting or funny reasons?