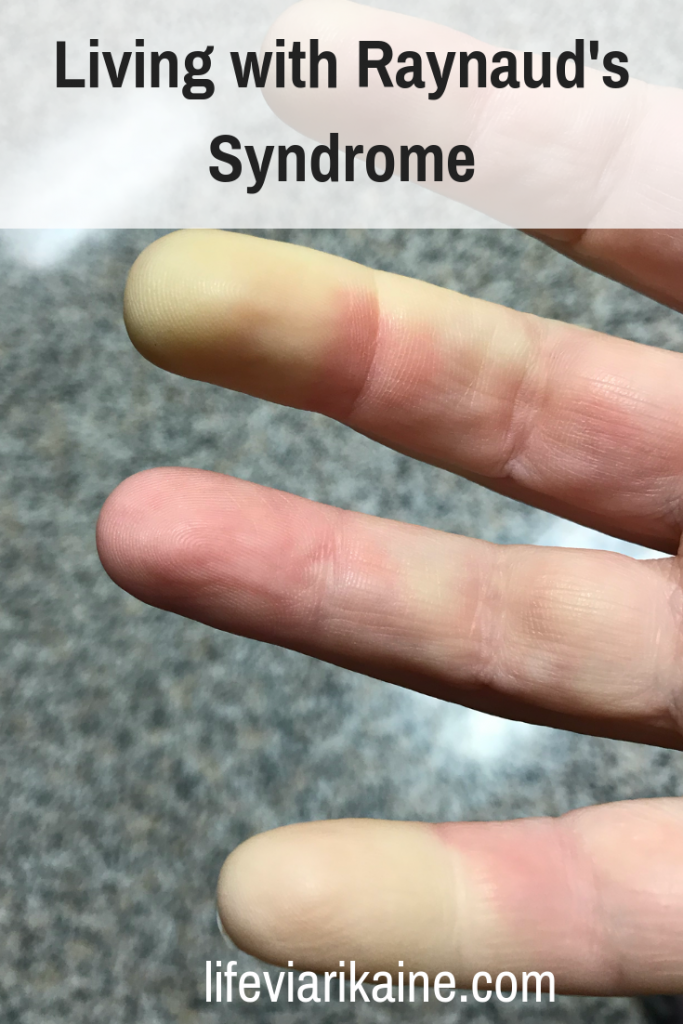 The beginning of October can be the real start of our chilly season where I live. Somehow my mind escaped me about how cold it could be this time of the year. Well, the truth is my mind can run away on me often, but some say that's where dreams can be made. 🙂
Anyways, I had signed up only a couple months prior, in August, to work a high school football game where I teach. I am not a huge fan of football. Honestly, I really don't understand the game. For me it's a great way to see the students, get to know some of the teachers I rarely see; not to mention the extra pay.
When we work the games we are outside from 4:00 – 10:00 pm. A couple of weeks ago it happened to be between 35 – 40 degrees outside & a little windy, making it feel colder. For some of you, this may not be a bad thing. You may love the cold weather, I did as a kid, but in all honesty – I was really worried!
Why? Those of you who have pain in your body know what I mean or perhaps you suffer from an autoimmune disease that decides to show his ugly head when you're cold. A "show of hands" – who has Raynaud's Syndrome, or have maybe heard about it.
Yep, that is the reason I am no longer able to volunteer for school functions if I am going to be outside freezing for fear of my condition.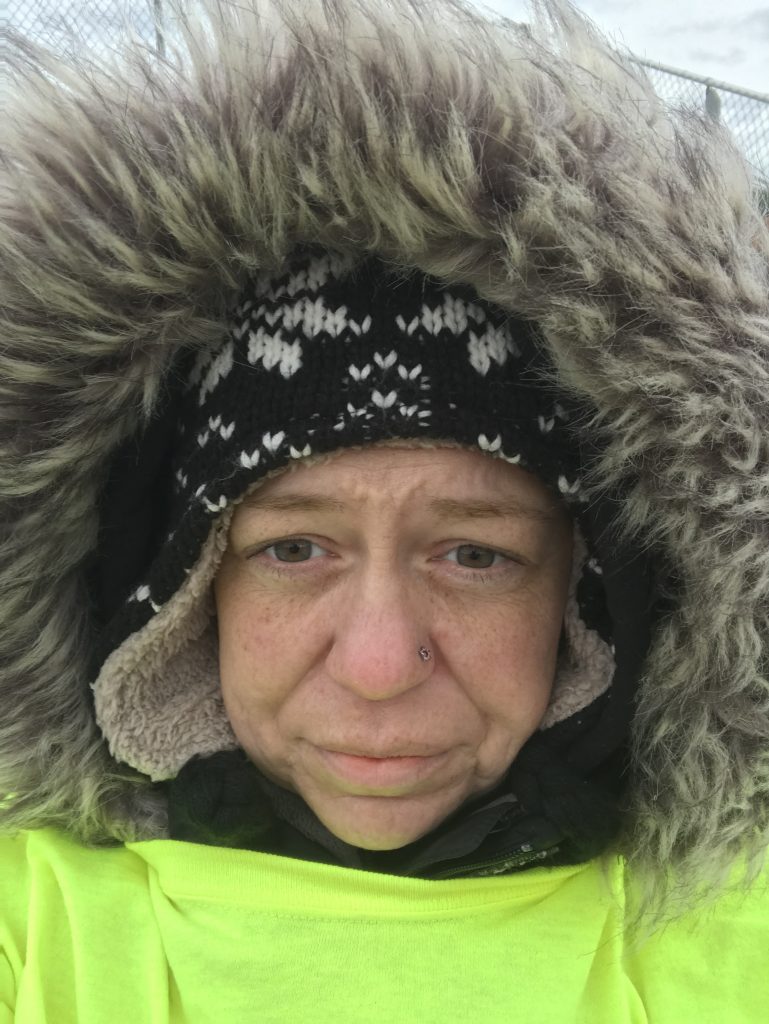 Ultimately, I was layered up with: 2 pairs of sock, a long sleeve shirt, sweatshirt (with a hood), heavy jacket, hat, and gloves.
Really though, I was so cold I couldn't feel my feet. The Raynaud's kicked in full force. This had me really worried. The best thing that could have been done was to let someone know and go home. My stubbornness kicked in, I didn't want to bail out when they needed me just because my hands and toes didn't have enough blood circulation (insert sarcasm).
What is Raynaud's Syndrome?
Basically, it is a decrease in blood flow to certain areas of the body. Most often this occurs in fingers and toes. In some cases, it has been reported to affect the ears, nose, lips, nipples, and knees.
When your body is cold it tries to stay warm by conserving heat. In order to do this the blood flow traveling to the farthest parts of the body slows down. The small arteries that carry the blood supply to your skin get smaller. With this phenomenon, these arteries get smaller quicker and reduce in size more than what is considered normal.
Symptoms:
Cold feeling in fingers or toes.
Changes in skin color due to being cold – usually pale or an ugly white (blue and dark purple in extreme cases) then red when warmed.
Numbness, tingling or prickly feeling when cold and a burning or stinging feeling when the skin is warming up.

My first experience with these symptoms surprised me in October 2016. When my fingers started to turn a pasty, ugly white color I knew what it was. My mother has fought with Raynaud's nice she was in her early 20's – due to smoking. Since I am not a smoker I was extremely concerned.
Types of Raynaud's
Primary – It is called Raynaud's disease. This form occurs on its own, it is not caused by a different medical condition. It can be mild and it is the most common type. Sometimes it can resolve itself.
Secondary – It is called Raynaud's phenomenon. It is more serious because it is associated with an underlying medical issue. Many times this form is related to autoimmune diseases or those involving the connective tissue.
Risk Factors
Smoking

Medication side effects

Exposer to chemicals

Trauma or injury

Actions that are repetitive

Autoimmune diseases

Connective tissue diseases

Stress
About 6 months after I first noticed my symptoms with Raynaud's I was diagnosed with an autoimmune disease called – CREST (a form of scleroderma). It just so happened the ugly white fingers were the first signs of this medical condition I never knew I was battling.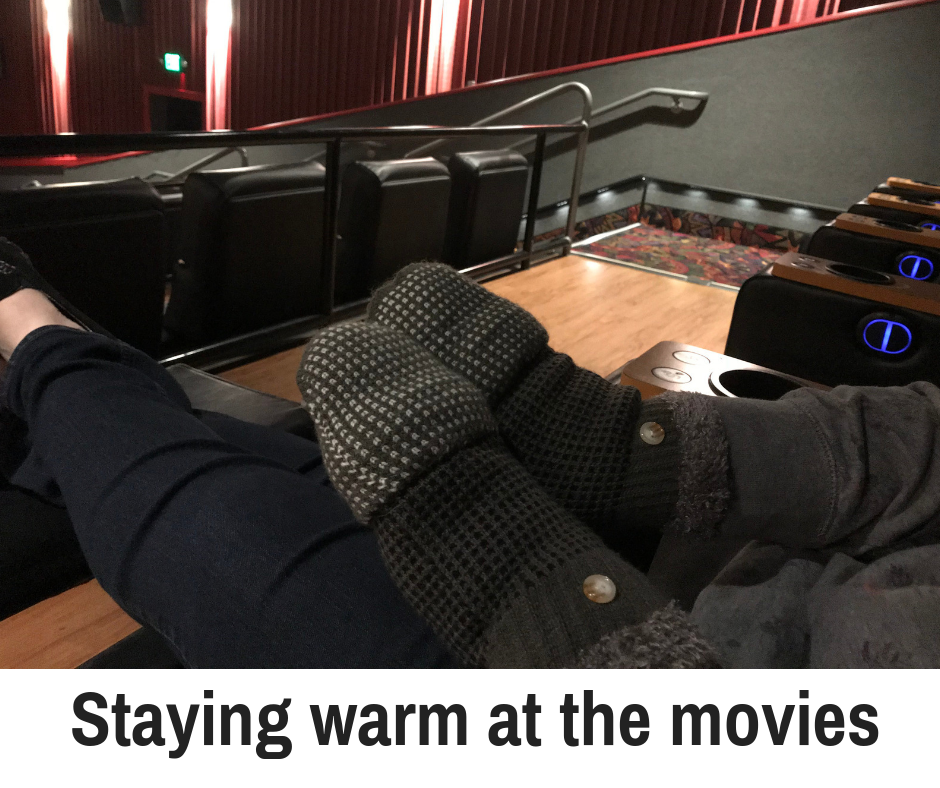 Tips to Live with Raynaud's
Stay Warm – There are times I have to stay bundled up while at home. I hate wearing socks but I am trying to get used to it. Make sure to bundle up when you go outside. Yes, it can be a pain in the butt to always make sure to put on your mittens! On the other hand, the pain will actually be in your fingers & toes if you don't.
Reduce Stress – Who knew that stress could trigger a Raynaud's episode. Just another reason that I firmly believe stress is a monster that is out to destroy. Make sure to take time to stop & breath. Take time to take care of yourself emotionally too.
Don't Smoke – First, cigarettes kill. It's a fact. Now, you know it can cause Raynaud's also. There are stories of people who have lost fingers because of this syndrome and still try to hold a cigaret to get their fix of smoking.
Be Prepared – If you know you are going to be out in the cold make sure you have enough layers to stay warm. Have extra sets of warm clothing or blankets in your car in case of emergencies. Have lots of "HotHands" on hand. They are a lifesaver when you don't have a choice to be outside. They also make them for your feet.
Careful Shopping – You may not think of it at first, but trying to shop at the grocery store can be dangerous for those who have this syndrome. When I need to get something from the freezer section my hands really suffer. Be careful! Let someone else get it for you (my daughter's help) or perhaps wear gloves. Please know that something doesn't just have to be from the fridge or freezer (this goes for home too), but even cooler veggies and fruits can be a trigger.
Warm Water – When you are having an episode and you have the chance to use warm water, try it. There are times when I am chilly in the school where I teach. I take a few moments to run warm water over my fingers – it really helps!
Raynaud's was discovered well over a 100 years ago but there is still very little we understand about this condition, the cure, or even the causes associated with this syndrome.
Approximately 5-10 percent of all Americans suffer from Raynaud's, but only one out of ten sufferers seek treatment. – Raynaud's Association

Don't wait to seek a diagnosis. If there is an underlying reason you are showing symptoms you need to know. Don't just cope with the effects.
Remember to take care of yourself. Your overall health is very important!

Do you or someone you know suffer from Raynaud's Syndrome? Raise your hands by leaving a comment below.