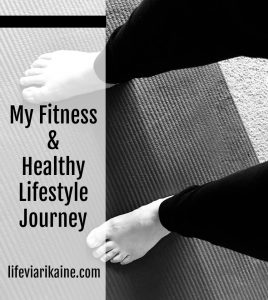 This really has been long overdue. It keeps being put off for another day. Then another day.  I mean really, I will work on it tomorrow, tomorrow never comes. Days turn into months, months into years and before I know it time has really flown by.
Come on now………….you know what I am talking about! Yep, you got it – fitness and living a healthy lifestyle.
I have decided that I need to get this part of my life in order (I know I am not the only one out there). I can't continue to feed bad habits, expecting I won't feel ill and be in so much pain. It's no fun being sick, of being sick and tired!
I no longer want to just watch others transform their lives.  I want my own life to be transformed. It's time I do something about it for myself & my family. It's time to make some changes, actually a lot of changes!! 🙂
So, what will this transformation look like?
First, I am going to document my fitness and healthy lifestyle journey. This is more for me right now. I do hope as I go forward it will inspire others, but for now, I want to have something tangible I can revert back to and see success.
Next, notice that I keep saying this is my fitness and healthy lifestyle journey. However, the changes I am making is not just about weight loss and getting skinny. I won't lie – I want to be thin. What I desire MORE is to just be HEALTHY.
Lastly, this is about the process. There will be ups and downs, but it is about changing very bad habits into lifelong healthy choices. These fitness and healthy lifestyle choices will be passed on to my daughters, hopefully, they will pass them on to their children (when the time comes). Creating good changes will break the cycle of pain and miserable living.
As the quote says, "…..then STOP giving up."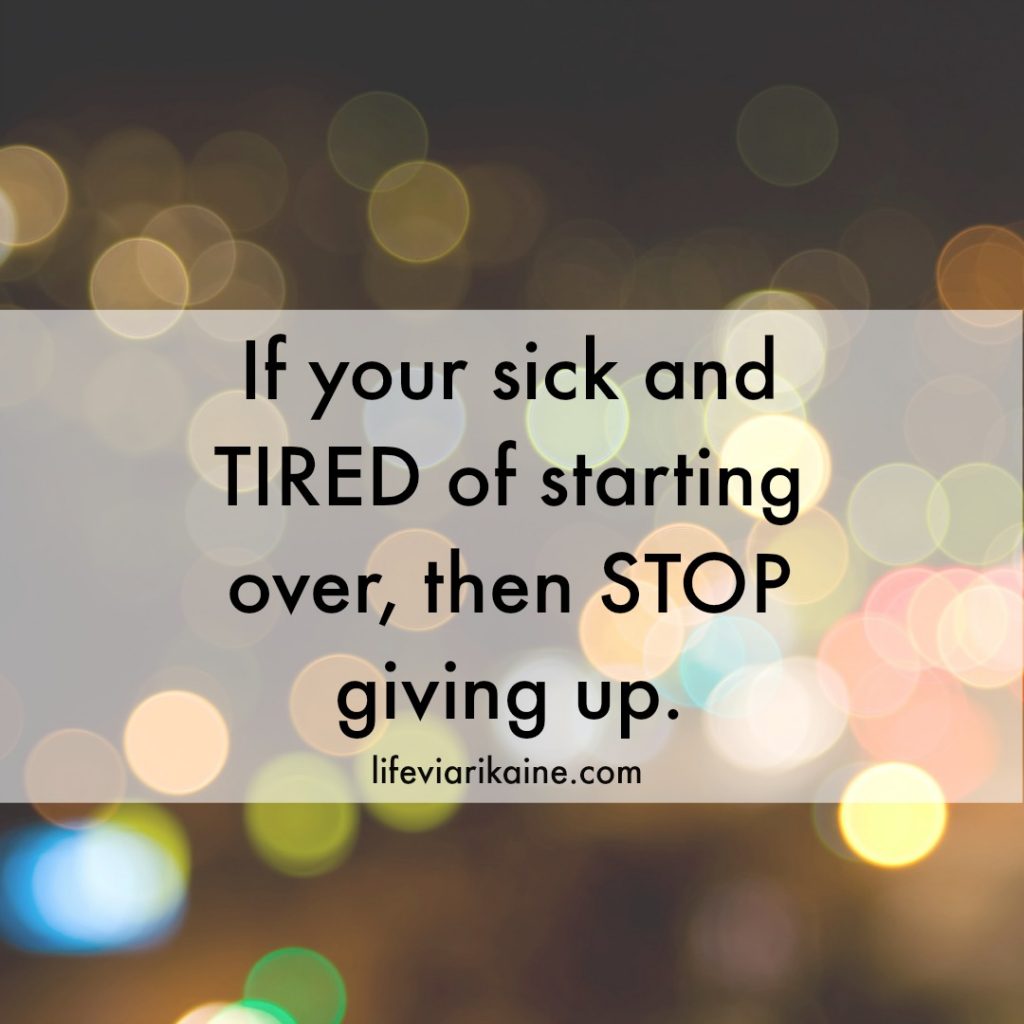 Fitness and Healthy Lifestyle Goals:
Get moving – this really doesn't have to be difficult. I enjoy walking so I need to get my butt up and just move. I also like strength training and would like to get back to building/toning my body. Things like parking farther from the store, if you can, will create change. I have also thought to do squats after running to the bathroom (lots of water). I want to be creative and find things that work for me.
Choose nutrition – this goal can be very personal. There are many views on what is considered healthy food choices. I am still working on what this means to me. In future posts, I will let you know what nutrition path I will be on.
Change your mindset – changing bad habits begins with your mind. It will be important to talk positively to myself. I am my own worse enemy so, I have to remind myself daily to keep going, to enjoy the process -especially when it really doesn't seem fun.
Create some routine – something important for me is to make a few changes in my morning and evening routines. Actually, to put it simply, I need to create one. Part of taking care of myself is to make sure I do so when I begin and end my day.
Have fun – creating fun will probably be one of the most important goals that I have. Life is serious enough and many know I can be a bit on the serious side. Having fun and laughing will be some great medicine for my fitness and healthy lifestyle. I will be happy to report the fun I am having as it happens. 🙂

One of the new things I am trying is a workout video by Leslie Sansone called Walk at Home (also know for Walk Away the Pounds). Normally I prefer to walk outside. I love hiking on the trails and being outside. Surprisingly, I am really enjoying this video alternative. It really is a good workout. This week I am trying her app Your Daily Walk – free for the first month. Your walking workout is all planned out for the month.

The other day I worked a high school track meet. Track was something I did in high school – I really love seeing my students compete. This is also a way to work on my goals. As you can see it was a sunny day and I was able to get in over 10,000 steps too!

 
As I write this I am on day 7 of this lifelong journey.
So folks this my new adventure. I really believe change can happen.  Lasting change will happen because, above all, I am making better choices, changing my frame of mind and as I move forward I will have fun doing it.
I would love to hear from all of you! What type of fitness and healthy lifestyle goals do you all have?