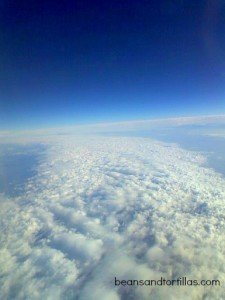 Hello All! I am glad to be back in the States! It may only be for a couple of weeks but it is always nice to be back to my native, home sweet home.
I can't say that I enjoy the snow and below zero temperatures, but expected for January here in Green Bay, WI. It's actually been very nice weather in Honduras. Hasn't been too hot. I am sure in the next month when I head back it will be sweat rolling weather!!
Well, I have to say that my trip from Honduras to Wisconsin can't exactly be described as a great experience. Better to say not even a good experience. When I bought my ticket this past September I decided to fly Delta because they now have a flight that goes to Honduras from Green Bay, WI. I was sold on the fact that the price didn't cost an arm and a leg. I normally fly from Chicago to get the best price. During the winter months it is a pain in the butt traveling in and then driving
to Green Bay to finally get to my final destination. Sooo, I was thrilled the ticket was the right price and got me where I needed to be. The only downside was having to spend the night in the airport in Detroit. Since I wasn't traveling with any of my daughters I figured I could make the sacrifice.
My trip down to Honduras on Delta was fabulous when I traveled 3 months ago. The service in Green Bay and connecting to Atlanta was wonderful. Everyone was soooo nice and helpful. I thought, now this will be the life. Having a good flying experience is very important. It's stressful enough to travel, let alone bad service.
When I begin my trips from Honduras it starts very early in the morning. I am usually up about 3:00 am to get ready to catch the bus. I take a 3 1/2 hr bus ride from our home to the airport in Tegucigalpa. Since the bus gets me there early I have to wait about 4 hrs before I even fly. Better early then to be late, for sure. While I was waiting for my flight I noticed they were checking in carry-on's. I thought, perfect I don't have to worry about it or lift it above my head on the airplane. When I asked the attendant, he explained that they had their 15 carry-on's they were looking for. Ok, fine with me, but was a bit bummed. I had done this before and leaves me with less worries. I like to get thru immigration fast and not worrying about my carry-on helps with that.
By the time I got on the plane wouldn't you believe but there was no room for my carry-on. I was the last one on the plane (which has never happened before) and there was no room now. I had to ask the attendant, from before, to take my bag. After explaining that my final destination was NOT Atlanta but Detroit (before hopping over to GB) he still marked my bag as Atlanta. I decided to not argue and take a seat. I was already tired and hadn't even left the country.
I would soon realize, what a mistake to not argue with the Delta employee. I ran through immigration and went for my bags. I had plenty of time to get to my next flight but I wanted to sit, breath, and eat something (I hadn't eaten since the wee hours of the morning). I headed for my luggage via the "connecting flight" part of the airport. I found my two 50 bags, but not my carry-on. I was in a panic! Finally I was directed to the Atlanta part of the airport in order to pick up my bag. The airport almost didn't let me use the carts to move my luggage around and I ended up passing through immigration twice. I finally ate and boarded my plane, exhausted!
For the next leg of my journey I landed in Detroit. I had my carry-on in hand this time, but when I went to get my 2 checked bags I only found one. I went to the baggage desk area at 11:30pm and the employee explained my bag stayed in Atlanta. WHAT??? You have to be kidding me. She apologized and told me I have to file a report at my final destination in Green Bay. I was beyond frustrated. However, what could I really do?!
Since I knew I had a layover, I got out my warm socks (was traveling in my Teva's), put on my sweatshirt, and wrapped my blanket around me. My pillow was ready for my sleepy head. Crazy but in the almost 9 hour layover I couldn't sleep a wink!! Yep, not even 1 minute of sleep for me.
At about 6:00 am I headed to the ticket counter to re-check my luggage (now only 1 bag). I should have know when I went to the counter I wasn't going to have a very nice experience. When I reached the Delta employee she was chatting with another co-worker. She didn't even acknowledge me for I think almost a minute. Finally when she did, not even a hello. All she started with was "your boarding pass, please." Trust me, I am lucky I got "please". While I was looking for my passport (that she asked for) the attendant walked off. She never excused herself. She never explained why she had to leave. I was waiting a few minutes before this woman came back. Then she didn't want to lift my bag. It was heavy. I would have helped her, but she was nasty. "What in the world is in this bag? It's like bricks," she says. Her tone of voice was not very customer friendly. I ignored her the first time, but then she repeated it. I just responded, "It's 50 lbs of my stuff." I am pretty sure she didn't like my response. She threw my bag down and made an awful face. I passed her my passport and she didn't even take it. Said she didn't need it. Amazing, she didn't even look to see if the right person was traveling! I walked away before I exploded and went to talk to a supervisor.
I finally arrived in Green Bay! I had a wonderful Delta employee named Helen who helped me. She filed the report about my lost back. She explained where my luggage was and when it should arrive, at my house. She had a smile on her face and She LISTENED, to my experience. I expressed that with all my travels I have never had such trouble with an airlines. She was nice enough to give me a $100 credit to try Delta again.
I will say I am hesitant to fly with them again, but I will think on it this next month. I am hoping that this is not the kind of service I will experience again.
Otherwise, I am glad to be home for a bit. Looking forward to visiting with family and friends!
What are some of your memorable flying experiences?