I am asked all the time if there are places in Honduras to get your nails done. The answer is YES! Today's post is all about a salon that can do it all. Glamour is where I will be going for my nails and so much more!
Glamour Salon and Spa is a tucked away gem here in our town. I had heard there was a very special place to get beautified but never checked it out – until now. On my journey, getting to know my local businesses, I stopped in to ask for an interview. So glad I did!
Eliany Ramirez is the young owner. I was surprised to hear she has been in business for 8 years. Honestly I didn't think she looked old enough to be running Glamour for so long. Must be all the beauty tips & practices here at her Spa.
Miss Eliany studied at a beauty school in Central Florida. She had the great opportunity to learn all she knows in the USA. Now she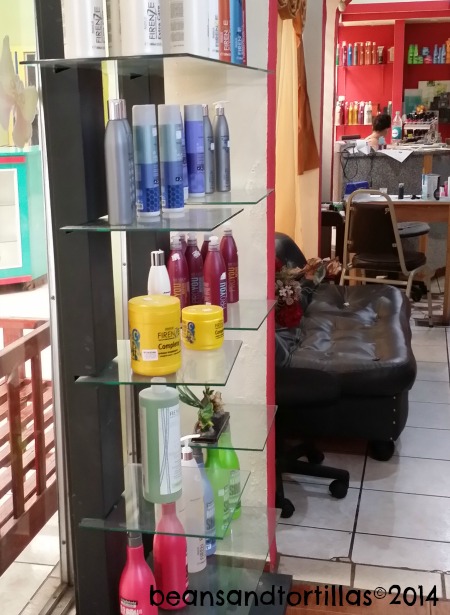 has brought back all the techniques that makes her shop what it is today.
Glamour Salon and Spa is open Monday – Saturday from 9am-5pm. Eliany has several employees. Each work at a station. I watched as one woman worked on a pedicure, another cutting & styling hair, and another creating nail art. I asked if her employees juggled different positions here at the salon. Her response was, "No – everything runs so much smoother if each employee learns their position well and stays in that one spot. The customers also appreciate it because they can always receive the same great service with each visit." I thought this was a good idea.
Prices are better than great! A set of acrylic nails is roughly $12.00. If you just need a fill it is $10.00. Nail art is included in the price. Eye brow waxing is $3.00 and the lip is $2.50. Those are amazing prices! So much cheaper than the USA, but by no means is the work half done. Each of the services that Glamour offers is done beautifully – which makes us women look even more beautiful!!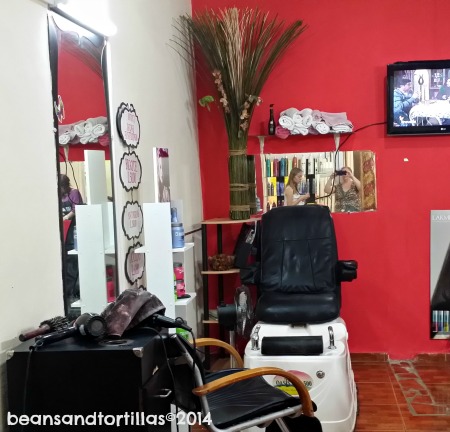 This young business women has had clients from all over visit Glamour. Such places include: USA, Spain, Italy, Venezuela, and Cuba. Plus the countries that surround Honduras have stopped in for a visit. It's safe to say she does great work!
It was surprising that she came back home to Honduras to set up shop. What is Eliany's Vision? What keeps her going?
"Glamour is not just a business – it is a place where you can come and relax. A special place to pamper yourself. We always aim to please our customers. If someone is running late to see us all they need to do is give us a call. We stay until the work is done. Our goal is to make sure each client is satisfied with the service that we create for them. I would like to set up another shop someday – it's great to create new jobs for others too!"
In my opinion with a vision like that, amazing prices, and the experience – Glamour Salon and Spa is definitely for me! Family & Friends when you come to visit I will for sure make our appointment for a day of relaxation!
Do you ever visit a Spa & Salon while your traveling? Where have you relaxed your feet or had a new look done?