I have a few pictures that are a blast from the past! I ran across them this week and thought they would be great to share for Kids Corner. I can't believe how much my daughters have grown since these snap shots.
Kids in the park always make for great memories! I remember very well taking these photos because all 3 girls had just returned from a long stay in Honduras with their father. You have it – I was in the USA and my daughters were in Honduras. Trust me this is not an easy thing to do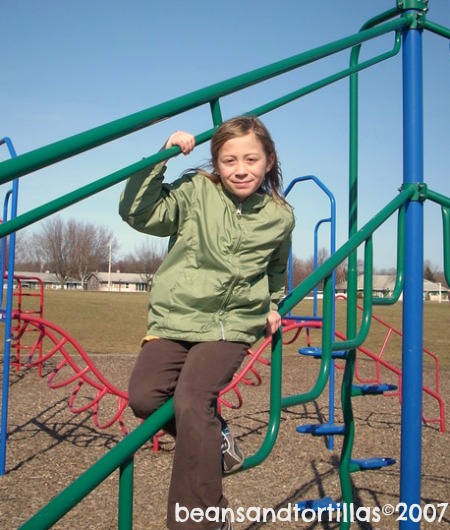 .
Before I moved to Honduras with my children there was a 3 year period that my husband was in Honduras without all of us together. The 2 older girls went with him when he left in June 2006. The youngest went down on a trip with me in early 2007. She stayed behind with her sisters & dad. I was then on my own working in the States to help our family.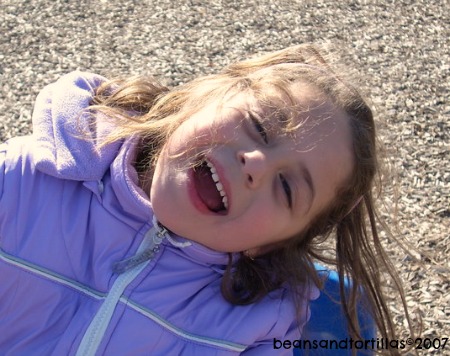 The pictures here are a blast from the past in October 2007. They were taken at a park near where we lived in Green Bay, Wisconsin. As you can tell it was chilly out – I had to quick get them winter coats that fit on their arrival.
These are good memories – so glad I stumbled upon them. I happen to be in the States for the next couple of weeks. I just arrived and I miss them already! Seeing these photos helps keep them close.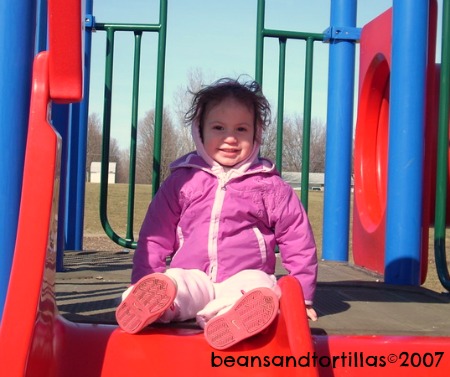 Children grow up so fast. Making memories isn't just for the parents. It's about giving our kids something to hold on to; a way to share with the families they will have.
A Blast from the past – What are some of your favorite memories as a family? Did you capture them a special way?