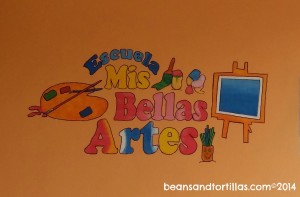 As a child did you ever want to learn to draw, paint, or just plain create? I know I did – I love my creative side! As my daughters are growing up it shows that my creative side, plus their Auntie Megan's artistic side have for sure been passed down.
I have the great pleasure of introducing an amazing woman who teaches ART classes for kids (adult kids too). Alejandra is a passionate visionary with a wonderful creative side. She has begun an art journey with each of my daughters that I am so thankful for!
Alejandra is originally from the capital of Honduras – Tegucigalpa. She studied for the first 3 years in business administration during the week. On the weekends she attended Escuela Nacional de Bellas Artes (art school). All the while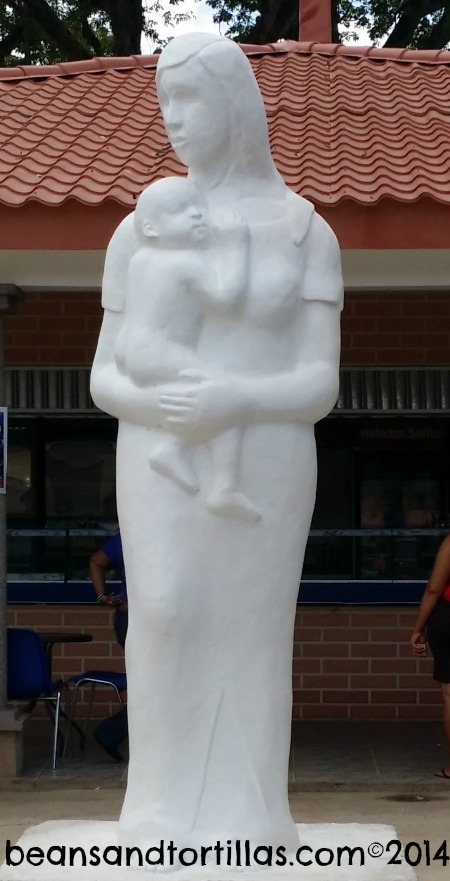 working to help pay for her education. Once she graduated she then spent four more years in school earning her degree in marketing. I have to say that is a load full for anyone.
To top all that hard work off – she moved in 2009 to make a new home in Catacamas. Alejandra left behind 5 brothers/sisters who have supported her in this journey even when they didn't understand. Not knowing anyone here she built a new life with what she says, "A purpose." Now, she basically knows everyone! Plus she has two, yes two, businesses (a future post will talk about the 2nd negocio). Both are thriving! She is already opening another art school in Culmí (about 2 hours away).
Escuela Mis Bellas Artes is the art school my children attend twice a week for 2 hours. Classes are flexible. She really tries to make the class work for your schedule, when at all possible. Prices are very fair. Sometimes there can be discounts. I am amazed how far all my daughters have come with the instruction they are receiving from Alejandra.
Classes Specialized "For All Ages" In:
Oil & Acrylic Painting
Portraits – Pencil | Chalk | Paints
Cartoons

Alejandra is very talented. She also provides many services that require painting and even sculpting. She just finished remodeling "A Mother & Child" in the central park. After 40+ years it was her hands that restored this known statue. What an honor for all of us!
The question I most wanted to ask the Profesora was, "What is the vision for your classes and its students?" I received a profound answer.
"I want to impact Honduras through art & language. It is among the children that will change this country. The Arts can do that. There was no one offering this in Catacamas. It felt like I was called here to help in making that change. I have no idea where this will take me. I don't know how it will turn out – but I do believe. I want to see the Arts like: Theater, Dance, Music, Painting & Drawing etc. offered to the generations to come. The children deserve teachers and leaders that really care about this importance. They deserve these opportunities just like in other countries all around the world." – Teacher Alejandra
How can you not be inspired by this? The first time I saw my daughters work I had goose bumps and tears. Art is not something I can teach them, but I truly believe Alejandra's vision is right on for the children of Honduras. I am a true supporter.
As I write this post my daughters are in art class. They have only been attending since mid-March. So, in 2 months time you can see from the pictures how proud of them I am. I would be proud no matter what.
It is important to give a special thanks to family that have contributed to even the possibility of mis hijas to attend Escuela Mis Bellas Artes. Without your help this could never have happened. Sending a heartfelt thank you to Auntie Megan, Grandpa Kevin & Grandma Angie for making this opportunity come true! You have truly added to the Artists they are and the Artists they will become!