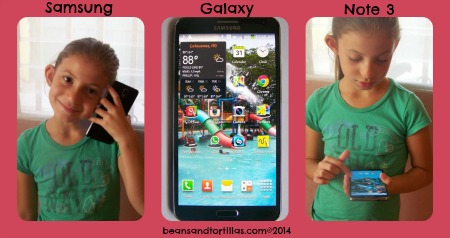 S-is-for-Samsung: My new best friend! What can I say? I love my new phone, actually my mini-computer. I am for sure a Google fan and can't see that ever changing.
In real life I could never afford buying the Samsung Galaxy Note III
. I am so fortunate to be given this power house phone. It has been a dream to own one. I just never thought it to be a reality.
Now every day I can communicate, work, share memories, and have fun all from the palm of my hand. The truth be told I almost didn't choose the Note III. I was more about the Galaxy S4 when given the choice of phones. My biggest fears were the expense and the size.
How did I choose? When we were at the AT&T store they calculated it would cost almost nothing for the phone. My line was being added to an existing plan, another wonderful gift in its self, so out of pocket wasn't bad. Once I was told that I felt maybe a little better in choosing. Funny I would have never looked at the Note III but Angie (family) was really eyeballing it for me! I played around with it for a bit and then thought, ok I will give it a shot. The larger screen allows me so much more!
What I Love Most About This Phone
Google Play Store for the most popular apps
The enormous 5.7 inch screen
32 GB internal memory
13 megapixels camera
2 megapixels front facing camera
MicroSDHC up to 64 GB
New S Pen
Multi-tasking windows
SIM card
There are so many other specifications and technical aspects of this Samsung phone that I really don't know about. What I do know – it is perfect for my lifestyle. As a mother & traveler a powerful phone makes all the difference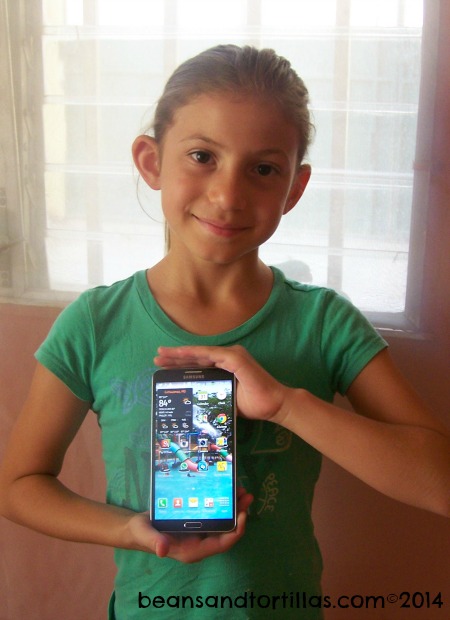 .
Having something reliable is great but having all the extras makes travels, work, and family so much more! It's terrific not to carry along a camera all over the place. I just call on my Note and capture life as it happens. My blog, Facebook, and Twitter can all be updated easily. Runs fast and I never worry about my memory storage. Plus I can pop in any SIM card I want and have phone coverage in any country (that supports the same GSM). What else can a girl want?!
What's even better? I converted Angie from her iPhone. Oh yes, she was an iPhone fan since they came out. Now she's also in love with her new Samsung Galaxy Note III
. Now we are both travelers with power house phones! Watch out world here we come to explore, live, and share travels near and far!
Thank you again Kevin & Angie for getting me connected and empowered!